Filing and Storage
Conserve valuable space with efficient storage


Conserving your valuable space is a major focus of Indoff - Silicon. While we can provide lateral and vertical file cabinets, you will probably want more efficient and probably less expensive filing systems. Lateral file cabinets are actually the least efficient filing systems in terms of file capacity per square foot consumed.


Minimize floor space for storage with Indoff's solutions


We analyze your filing and storage needs and recommend space saving, cost saving options including open shelf, side tab filing, sliding cabinets, rotating cabinets or high density mobile storage systems. This minimizes the square footage needed to store a given amount of material, freeing up that space for productive personnel needs. And our recommendations increase worker productivity, reduce cost to retrieve and store files, increases your filing transactions per day, cuts response time and improves customer service, and increases operational cost efficiencies.

If you have to keep physical records, we help you use space above eye level and minimize the square footage you need for the records you have.
• Home > Products > Building Products > Filing and Storage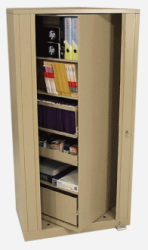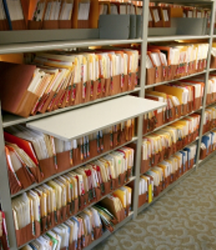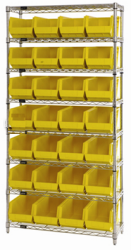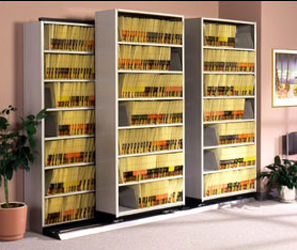 Indoff - Silicon Valley 1900 Camden Ave., #53, San Jose, CA 95124 (408) 614-1720
www.officefurnituresanjose.com (Camden address by appointment only)

© 2017, Indoff - Silicon Valley - All Rights Reserved


---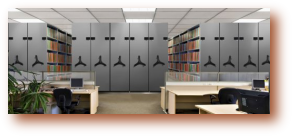 Double Sided Rotating Cabinet
Bin Parts Storage Shelving
Metal File Shelving with Posting Shelf
Double Depth Sliding Metal Filing System