Sit / Stand Workstations
Get a healthier work desk with an Adjustable Height

An adjustable height workstation lets you to raise and lower the work surface and display monitor, enabling you to sit or stand while working. Adjustable height workstations, also called sit-stand desks or standing desks, are sturdy and easy to use. Options are available for electric, mechanical, or pneumatic adjustment.

Research has shown many health benefits associated with standing for as few as fifteen minutes for every hour spent on the job. Standing desks help to burn more calories, increase circulation, and improve productivity and alertness.


Rectangular, Corner, L-Shaped, U-Shaped
Adjustable Height Workstation

You get a wide variety of adjustable height desks to fit any budget and space from Indoff-Silicon Valley. We have simple pedestal desks, corner desks, L-shaped desks, U-shaped desks, with or without tops (we will even reconfigure your existing tops for proper clearances). Tops are laminate or wood top desks. For those more adventurous, treadmill desks are also available.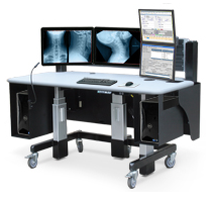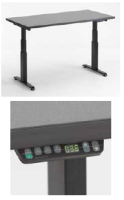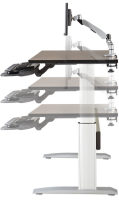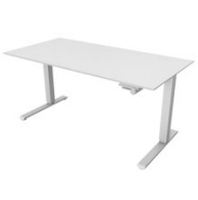 Indoff - Silicon Valley 1900 Camden Ave., #53, San Jose, CA 95124 (408) 614-1720
www.officefurnituresanjose.com (Camden address by appointment only)

© 2017, Indoff - Silicon Valley - All Rights Reserved


---